EXPERTS IN HEATING, COOLING, AND INDOOR AIR QUALITY SERVICES
Yep, we know this gold jacket stands out... It is our commitment to always provide the "Gold Standard" of service to our customers.
EXPERTS IN HEATING, COOLING, AND INDOOR AIR QUALITY SERVICES
Yep, we know this gold jacket stands out... It is our commitment to always provide the "Gold Standard" of service to our customers.
Trust our team at Triad Heating & Cooling to keep your home warm and comfortable on those colder nights here in NC. Our HVAC professionals work with all makes and models of furnaces and heat pumps—you can count on us to help with any type of heating need you may have.
We love our summers here in North Carolina—but when it's time to go indoors, you want a reliable air conditioning system you can trust to keep you comfortable on the hottest of days. Schedule a free consultation today!
The ductwork in your home plays a vital role in how well your heating, ventilation, and air conditioning (HVAC) system performs. Yet, because those ducts are hidden, homeowners tend to neglect them.
A properly maintained heating and cooling system will last longer and operate more efficiently, saving you money. With Triad, our professionals will inspect and clean your system to help prevent unexpected costly repairs. Preventative maintenance plays a vital role in the service life of your equipment.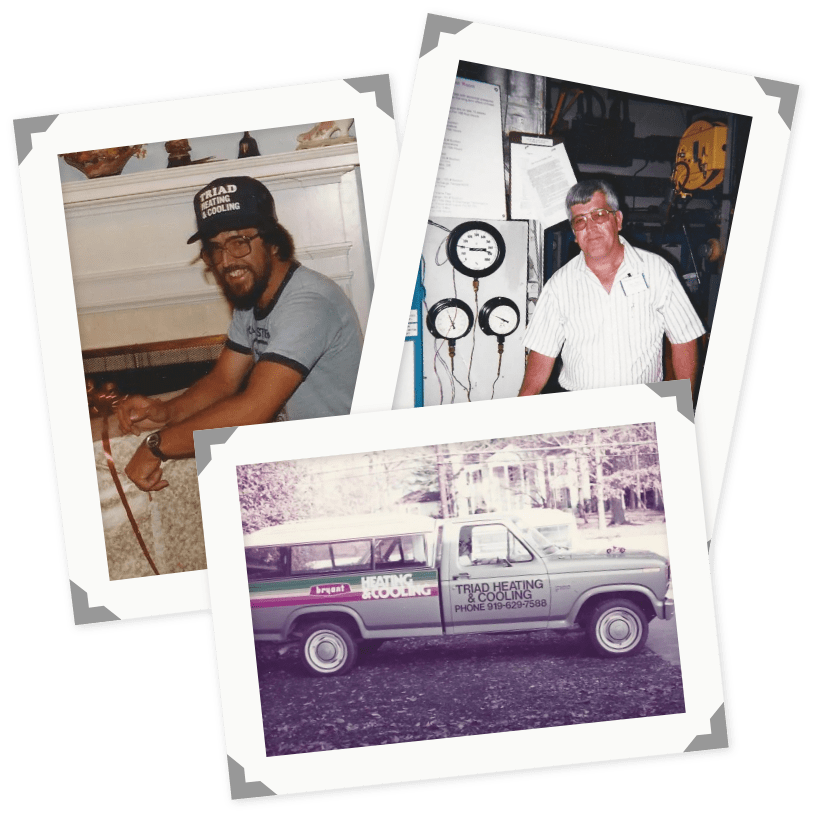 It all started in the early 1980s when Danny Ward noticed that there was something missing in the Asheboro area when it came to good-quality heating and air conditioning service that you could trust. From that day forward, he developed a desire to provide a very important, necessary service for the people of Asheboro in a manner which they had never seen before. Basically, his decision was to provide the best quality heating and air conditioning service and installation, while maintaining the highest level of integrity.
At Triad Heating & Cooling, our mission is to provide the best service possible. We accomplish this goal everyday by focusing on our core values: achieving excellence, providing superior quality, attending to details, and focusing on our customers. Because of this mentality, customers continually choose Triad Heating & Cooling.



"Today I had a technician come to my house and service my A/C. His name is Steve. His a true gentleman. He was clean cut and very pleasant. Right now I am disabled. Steve explained to me everything he was doing. Sorta step-by-step. I even asked him to take out my garbage on his way out. He said it was no problem and he would be happy to do it. As far as I am concerned, Steve is a 5-star person. Triad heating is very lucky to have a person like Steve working for you. Thank you!"
- June H.
"Last week Alijah came and did maintenance on our HVAC unit. We get it done twice a year and have been for years. I am always very satisfied with Triad's work, but Alijah went above and beyond. He took his time and was very thorough. I normally have my AC set to 66-68, but since he came I have been able to put it on 70 and it's still really cold! This is really going to help with my electric bill too! Thank you, Alijah, keep up the great work!"
- Kathleen W.
"Recently, Jeff B and Tony responded swiftly to a quick-turnaround request to install an HVAC supply line to an area of the house that needed a little more ventilation. Jeff thought through the issue with us, and proposed an elegant solution that looked great in the room. Then Jeff and Tony came over a couple days later and got the job done efficiently and precisely, leaving the place cleaner than when they arrived.
Jeff has helped us with many HVAC and standby generator jobs over the past few years, in an older house that had a lot of complex issues. That standby generator Jeff installed and maintained helped us get through some tough weather events. When the whole neighborhood lost power, we kept on truckin' with reliable standby power for the whole house for several days thanks to the careful forethought, detailed preparation and expert service Jeff provided.
Jeff and his colleagues are a team of top-notch professionals who truly take pride in their work and know their craft inside and out. I would highly recommend them for any job, big or small!"
- Dan O.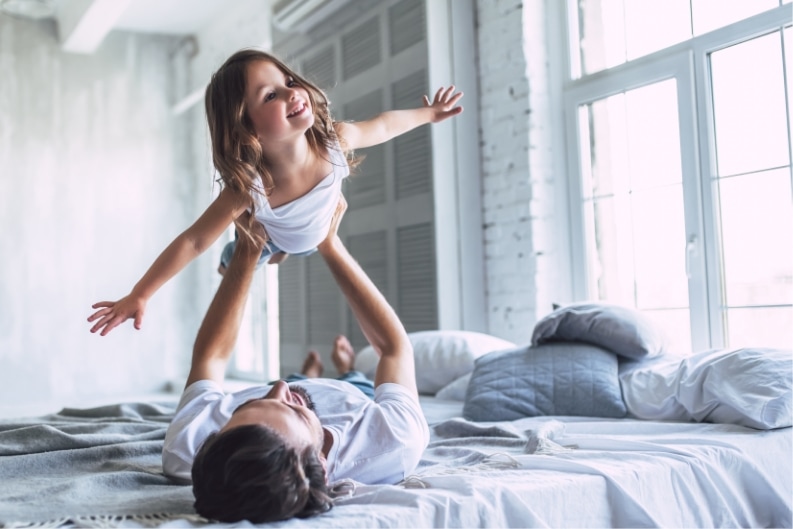 FINANCING OPTIONS FOR THE "AHHH" FACTOR
Convenient Payments to Fit Your Budget
GIVING THE GOLD JACKET SERVICE WITH OUR PREVENTATIVE MAINTENANCE PLANS
Our maintenance agreement is designed to help you get the most value out of your heating and cooling equipment. With our planned maintenance agreement, you'll enjoy tremendous cost savings on tune-ups, repairs, parts, and labor. A well-maintained furnace and air conditioning unit lowers your energy bills and improves your comfort. Plus, our maintenance agreement includes priority service, so you'll never have to wait for an appointment. Sign up today and rest easy knowing you will get the Gold Jacket Service every time.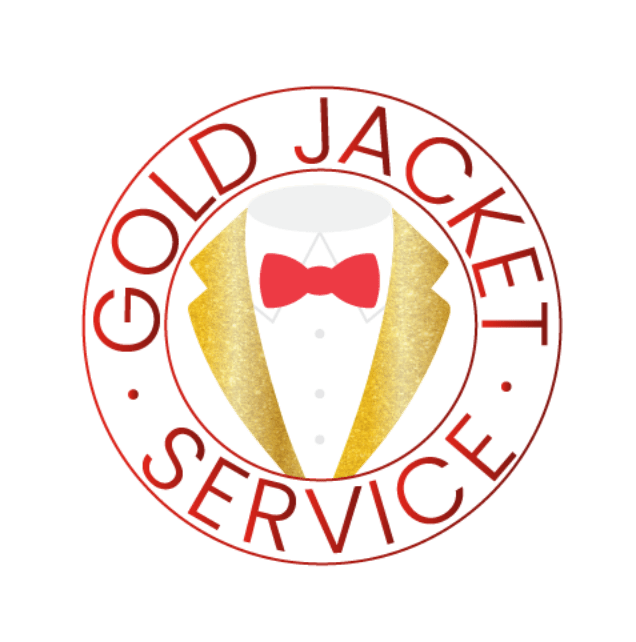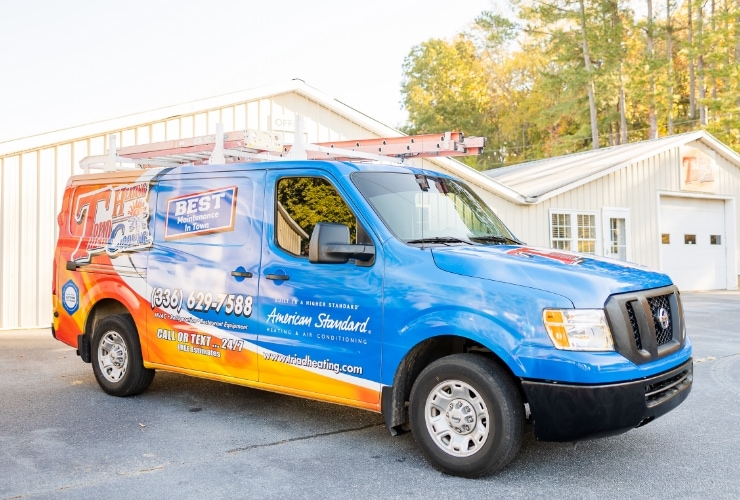 COMMITTED TO OUR COMMUNITY
Triad Heating & Cooling does not just serve the NC Triad area, we are individuals and families living here as well. Our team lives and works alongside the communities we serve. This dedication we offer is not just to great service but also being valuable members of the organizations, groups, and teams who are make up this community. At the core of our mission is giving back, please take a moment to see what we are up to and let us know if you would like to support more of this work.

Everyone knows temperature plays an important role in comfort. When the weather gets chilly, you automatically adjust your furnace or heating system. And the air conditioner tends to be center stage in the heat of the summer. However, it's important to realize humidity levels play just as much of a leading role in your North Carolina home. 
Read More
Heating and Cooling System Experts