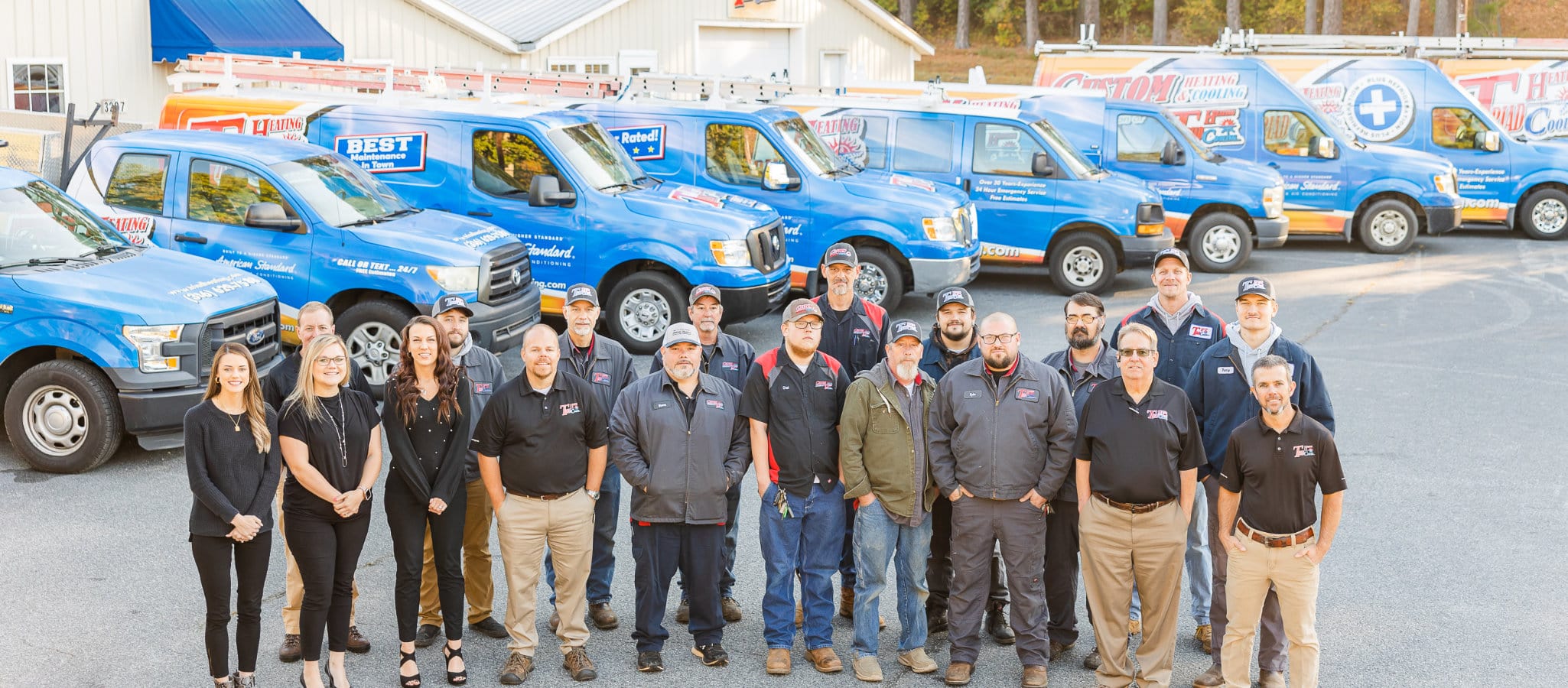 How Triad Heating & Cooling Came To Be
It all started in the early 1980s when Danny Ward noticed that there was something missing in the Asheboro area when it came to good-quality heating and air conditioning service that you could trust. From that day forward, he developed a desire to provide a very important, necessary service for the people of Asheboro in a manner which they had never seen before. Basically, his decision was to provide the best quality heating and air conditioning service and installation, while maintaining the highest level of integrity. So it began…
At that time, Danny was working at a local factory during the day and taking HVAC night classes at RCC. Through much study, preparation, and dedication, he completed all necessary education requirements and licenses, and in 1982 started his own business, which is still known today as Triad Heating & Cooling, Inc.
What started out as a way to serve the people of Asheboro better has now grown to serving multiple surrounding counties, with nearly a 50-mile radius around Asheboro! Triad has certainly grown as a company, but the values on which we were founded have not. You may now see more and more of Danny's son, Eric Ward, running things, but the fundamentals have certainly not been compromised. Today the number one goal of Triad Heating & Cooling, Inc., is still to provide the very best quality heating and air conditioning service and installation, while maintaining the highest level of integrity!
As of January 1, 2017, Danny officially retired and Eric moved into his new role as owner and president!