Duct Cleaning & Sanitization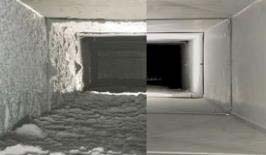 Clean and Sanitize every supply and return duct line in your home Our cleaning will remove most dust, debris, pet-dander and contaminates that are living in your air ducts using our brush and vacuum method. After its cleaned we then sanitize the entire duct system using our fogging sanitizer, which leaves your ductwork smelling fresh and clean.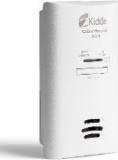 Carbon monoxide detectors provide early warning signs of increasing carbon monoxide levels in a building or home. The alarm helps indicate when one of your appliances is not working correctly and can warn anyone in a building before it's too late.
Electrical Surge Protector

Protect one of your homes largest investments from power surges such as lightning strikes with an electrical surge protector.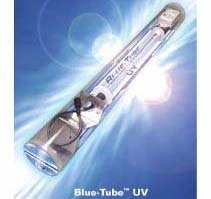 The unique germ-killing properties of UVC light have been known for over a century. Today, this technology is used for hospital disinfection, food safety, and water purification. No harmful by-products are introduced into the air - Treats the air in the entire home all the time.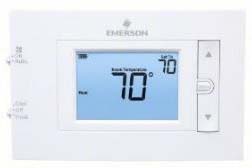 These thermostats have a digital display for a more modern appearance than analog thermostats. They're often used for temperature control in residential and commercial applications. They're non programmable, so the temperature setting stays the same until it's readjusted.
Connected Home Thermostat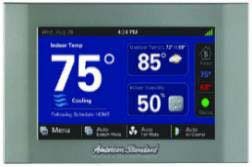 Color, Touchscreen, Programmable Connected Home Thermostat. Connect to your thermostat from just about anywhere and also control any connected Z-wave devices. Schedule automatic service and maintenance reminders, System Diagnostics and 5 day weather forecast.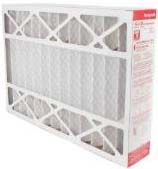 4" pleated media air filters capture up to 40 times more airborne particles passing through the filter than a standard 1" poly filter. Can last up to 6 months between changes. Protects your family's health by cleaning the air that you breathe. Maintains high air flow in your system it can function at full efficiency.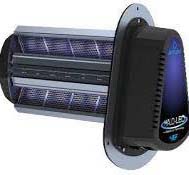 The REME HALO is the next generation of IAQ technology. Combination REME Technology - Quick Release REME System with Adjustable Cell - Recommended for systems 2 to 5 Tons - Suitable for Residential or Commercial Installations - 24V Transformer Included.